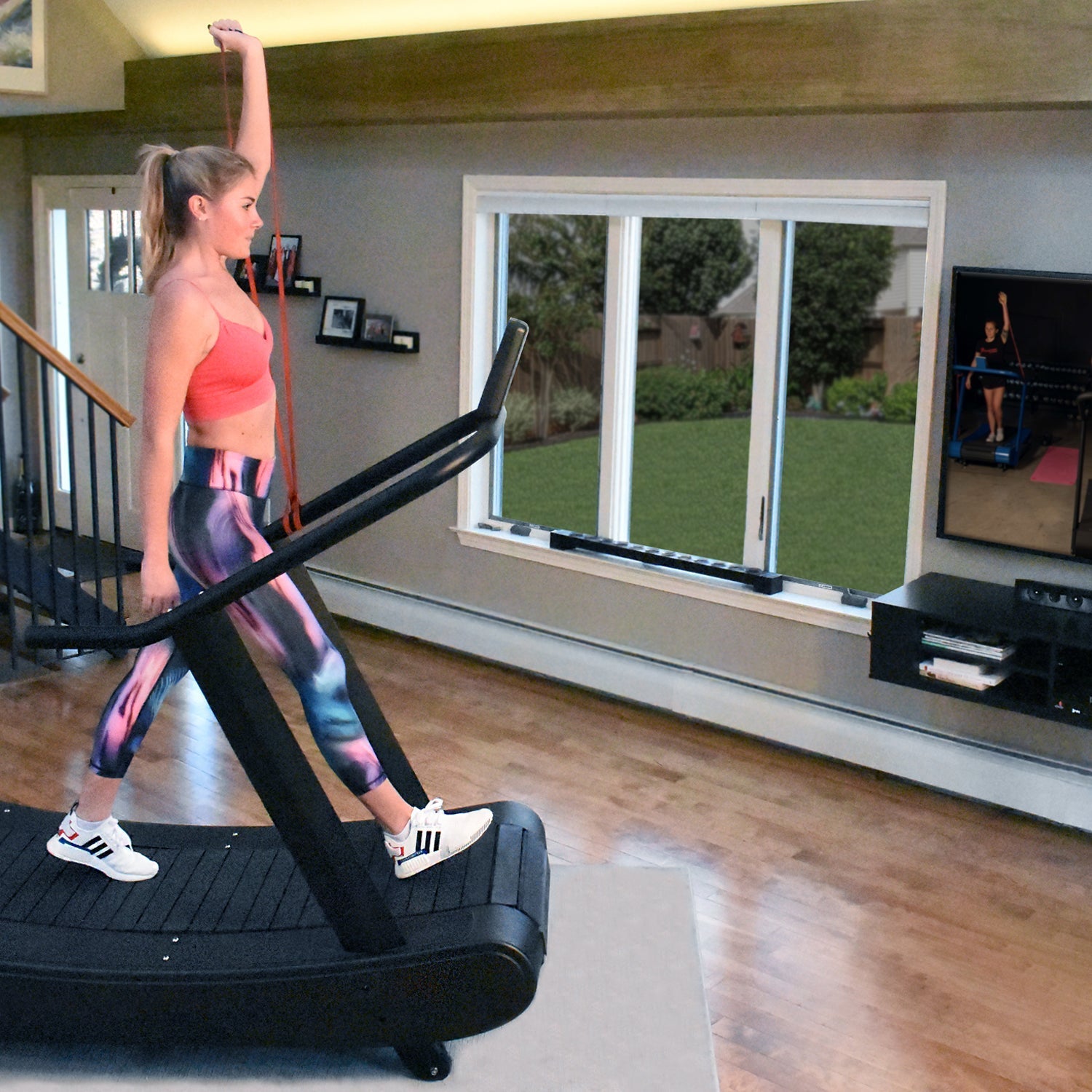 TRUEFORM.™ TRAINER Collection
Curved Manual Treadmills are the preferred training tool of special forces, pro-athletes, college teams, gym franchises, personal trainers, lifestyle runners, and physiotherapists. They are the perfect tools, from beginners to pros, to cue running form and retrain your gait.
TrueForm Trainers are a value-engineered version of our iconic Runner. Lighter to move wherever you need it (indoors, outdoors, home, or work), but with the same Responsive Belt Technology, and the shallowest curve on the market.